PuriFile Software Applications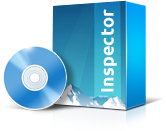 Data Loss Prevention Suite
Preventing the escape of sensitive information!
Data loss prevention BEGINS by knowing what's in your Office documents. PuriFile Inspector finds content in Word, Powerpoint, Excel and PDF files that cannot be discovered any other way, alerting you to over 150 possible issues.
PuriFile 8
PuriFile 8 not only identifies your vulnerabilities and protects your data, but now has a web enabled engine administrator and policy administrator that simplifies editing the of policies and engine settings.  PuriFile 8 includes the following capabilities:
Web enabled engine administrator
Web enabled policy administrator
Open Office support
Custom XML validation
Custom filter support
New LDAP authentication module
Included Clients
All versions of PuriFile include numerous PuriFile clients designed to solve your inspection and sanitization needs and ease your document workflow process. The included PuriFile clients are:

PuriFile Web Administrator – The web administrator is a web interface providing the ability to create and edit existing polices, users, and system settings.
PuriFile Web Client – The web client is a web interface providing access to both inspection and cleansing capabilities. The web client is deployed by default on Windows systems
PuriFile Explorer – Bulk file inspection tool used to scan networks or file stores.
PuriFile Assistant – Interactive plug-in for Microsoft® Office that allows a user to systematically identify and remedy issues with Microsoft Office Files
PuriFile Shell Extensions – A Microsoft Windows shell extension providing right-click capabilities to digitally sign PuriFile file inspection results alongside the original file.
PuriFile Email Security
A new product in our line-up protects your network at the boundaries. PuriFile's Enterprise DLP for Microsoft Exchange will automatically protect your data by monitoring, alerting and cleansing emails BEFORE they leave your organization so your data stays safe. Enterprise DLP provides the following benefits:

Microsoft Exchange plug-in for simple installation and configuration
Full inspection of email message body and attachments to ensure all your data is protected
Tailorable policies that allow you to specify keywords
Configurable run modes allow you to passively watch, automatically cleanse or reject email
All the same great inspection and sanitization capabilities found in PuriFile 6.0, built for your enterprise email
Statistical interface conveniently displays what information you protected
Supports current versions of Microsoft Exchange
Configurable Run Modes
Configurable modes of operation are easily configurable to meet all your mail processing needs.

Cleansing mode – The cleansing mode sanitizes attachments and replaces them in the current email,
Stripping mode – The stripping mode removes attachments from emails that violate the PuriFile security policy