PuriFile's continued success and evolution benefits from industry domain experts in network security, cyber forensics, quality assurance, and workflow enforcement.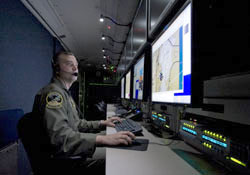 Harris' Information Protection and Sharing Department (Rome, NY) is recognized for its expertise across a broad spectrum of information assurance topics. Harris' Advanced Information Systems business, headquartered in Herndon, Virginia, provides leading-edge product development, technology, engineering, research and project management services to government, industrial and commercial customers.
Key applications include information assurance and cyber security; chemical, biological, radiological, nuclear and explosive detection; advanced air traffic control and space systems communications; missile defense and strategic systems; acquisition and logistics management; and total systems consulting services.
Contact Us
Harris Corporation
Information & Cyber Solutions
474 Phoenix Dr.
Rome, NY 13441
sales@purifile.com
Phone: 315 838 7000
Fax: 315 838 7096