PuriFile's continued success and evolution benefits from industry domain experts in network security, cyber forensics, quality assurance, and workflow enforcement.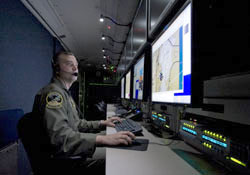 Peraton Advance Solutions (Rome, NY) is recognized for its expertise across a broad spectrum of information assurance topics.
Peraton has significant experience providing highly differentiated secure communications, space, and technology solutions to key customers, and has become a trusted partner on missions that are critical to the security priorities of the United States. Capabilities include complex software and technology services and solutions, as well as end-to-end mission operations abilities, including Software Systems Development, Cyber, Modeling & Simulation, Mission Operations, Signal Intelligence (SIGINT), and Quick Reaction Capabilities (QRC) / Research & Development.
Headquartered in Herndon, Virginia, Peraton has approximately 3,500 employees across the U.S. and Canada.
Contact Us
Peraton
Advance Solutions
474 Phoenix Dr.
Rome, NY 13441
sales@purifile.com
Phone: 315 838 7000
Fax: 315 838 7096